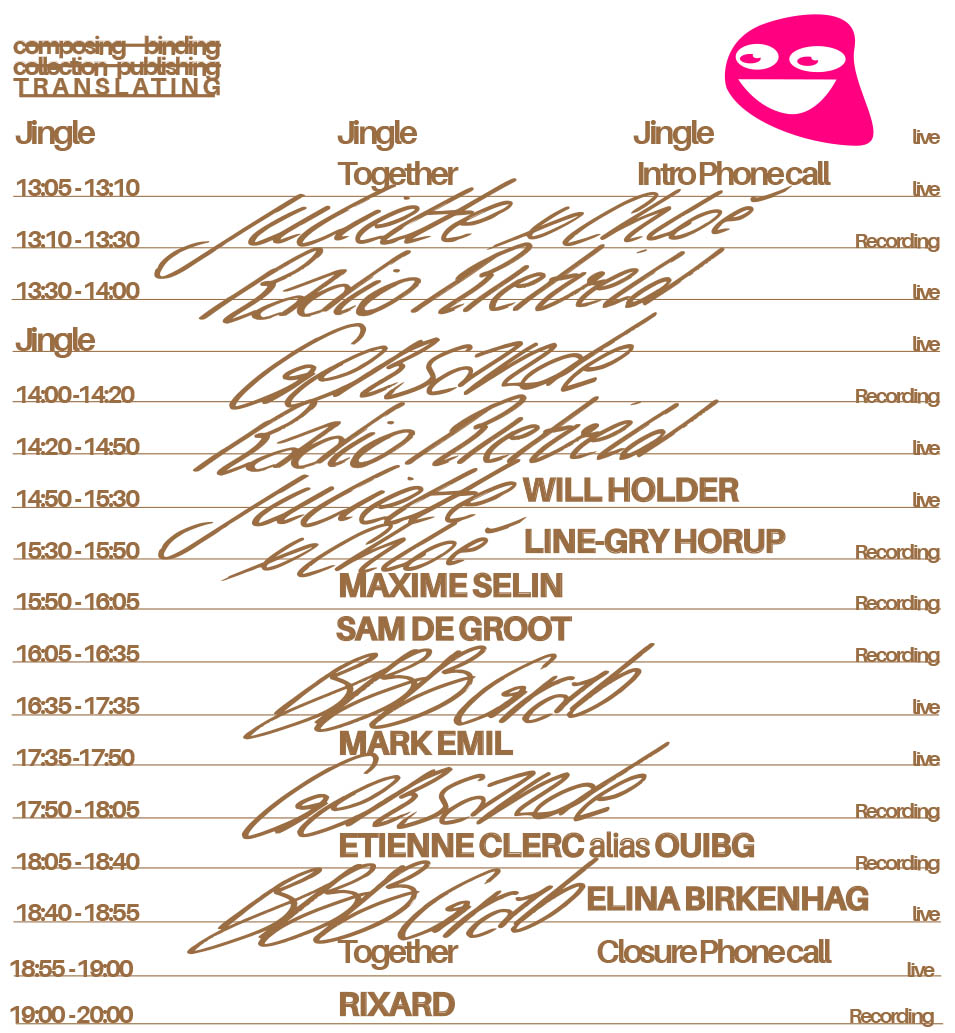 Radio Rietveld ❦ Identity
Curating for the podcast program on independent practices within the field of graphic design, questionning composition and binding possibilities with a collective of students. During the lockdown period in 2020, this program was made to communicate through the platform "Radio Rietveld" to overcome physical restrictions.
In collaboration with the Book binding workshop and Chloé Delchini, we invited the speakers, made communication identity, and organised series of workshops. The workshop was initiated with questioning and deconstructing the production chain with alternative tools, from paper to composition to binding, with only domestic devices and recycling.
https://soundcloud.com/radio-rietveld/binding